Cloud Native London
Discover how to take full advantage of the cloud platforms available to you, and how to build the next generation of tools to support them. Learn how to make your apps run faster and more efficiently. Network and share ideas. Deploy like a pro.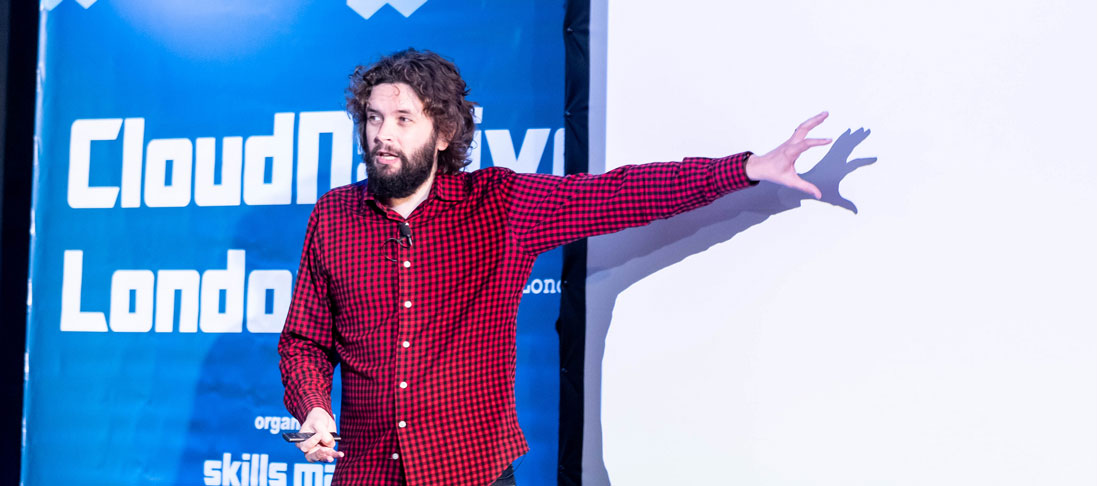 A 3 day conference on everything cloud-native (Containers, Schedulers, Kubernetes, DevOps)
We are very proud to announce that Sam Newman, Liz Fong-Jones, Russ Miles, Emma Haruka Iwao, Jez Humble, Sarah Wells and John Azariah will be joining us at CloudNative London 2019!
Once again we are aiming to share the latest trends in the cloud world and cover all levels of expertise. Keep an eye on the programme for all updates on our growing line-up!
Your Experience Onsite
Teas, coffees and refreshments will be available throughout the event. If you have any dietary requirements, please notify the Skills Matter staff who will be able to assist you.
Have you checked if the sessions you'd like to attend have some special entry requirements? You might need to use your laptop or have pre-installed some software in order to fully enjoy one of the talks. Please note that all Keynotes will be live-streamed in an overflow room if the main room reaches full capacity.